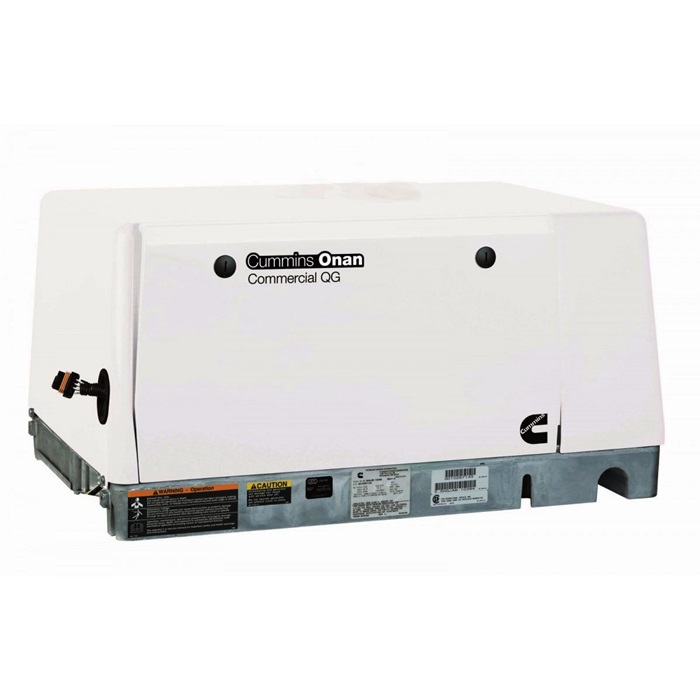 Kohler 12 Res & 14Resa
Model 12Res & 14Resa are approved for off-grid applications with 18-month/1000-hour off-grid warranty
RDC2 controller designed for today's sophisticated electronics manages both the generator set and Model RXT transfer switch functions
14Resa  Spec Sheet     Dimensions    Operators Manual 
12Res  Spec Sheet
Onan 6.5HGJAE-2145J
Onan 6.5HGJAE-2145J is a LP 120/240 volt 2 pole generator
This is a great choice for off grid, 2880 RPM, no battery drain when off, has built in battery charger.
Has remote start capabilities with auto start ability with the right invertor.
The Onan 6.5Kw commercial mobile is prime power with a 2 year warranty.
Local pick up only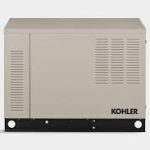 Kohler 6 VSG 24, 36, 48 Volt Generator
The generator made for renewable energy, including solar power or other remote applications.
The KOHLER 6VSG battery-charging generator efficiently charges battery banks when renewable energy sources can't keep up with demand. If your battery charge drops below a pre-set level, the 6VSG charges it automatically.
Designed specifically for efficient charging of battery banks for renewable energy, telecom and other remote applications; provides consistent direct-current output to maintain battery banks directly without inefficient conversions from alternating current.
Automatically detects low batteries and charges them.
Special Order Only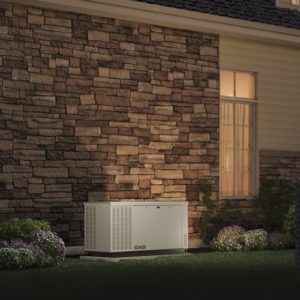 Kohler built there first generator in 1920 and has always strived to build the best. May it be for Home or Business, Kohler has a solution, with standby generators ranging from 8 Kw to 150 Kw running on Natural Gas or LP.
What is a Standby Generator?
How Standby Generators Work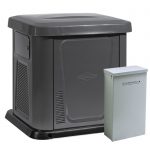 Briggs and Stratton Standby Generators
Briggs and Stratton offers power solutions from 8KW – 60KW
Powered by Briggs and Stratton Engines
Able to run on natural gas or liquid propane vapor.
Benefits of Owning a Standby Generator
Why Briggs & Stratton? Home Standby generator
Briggs & Stratton: Home Generator Systems Installation and Operation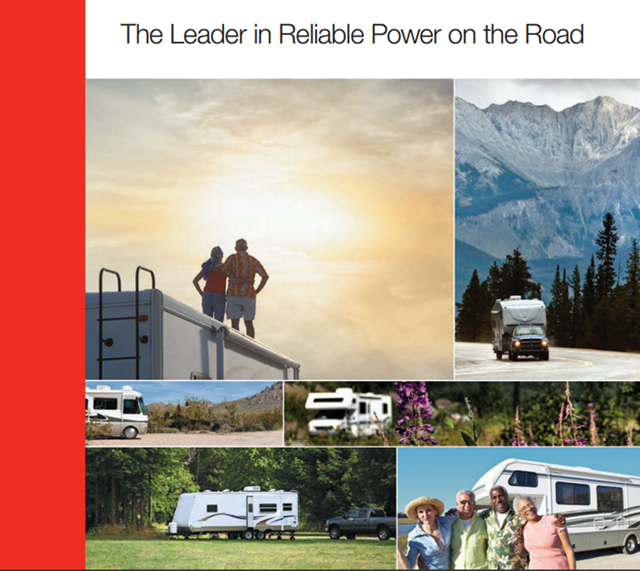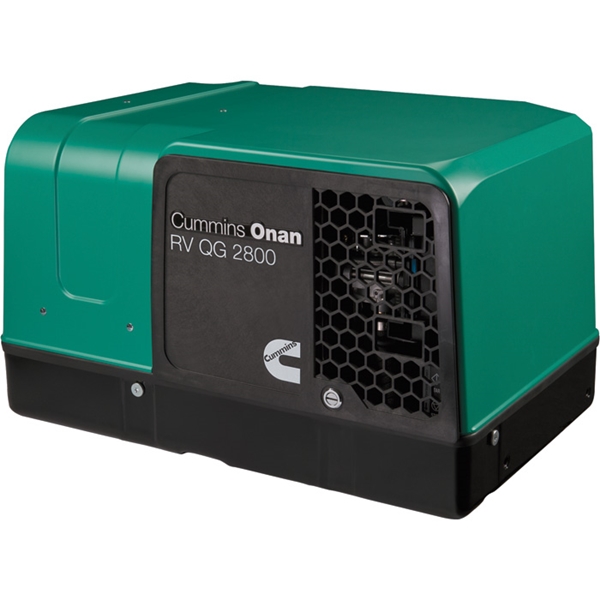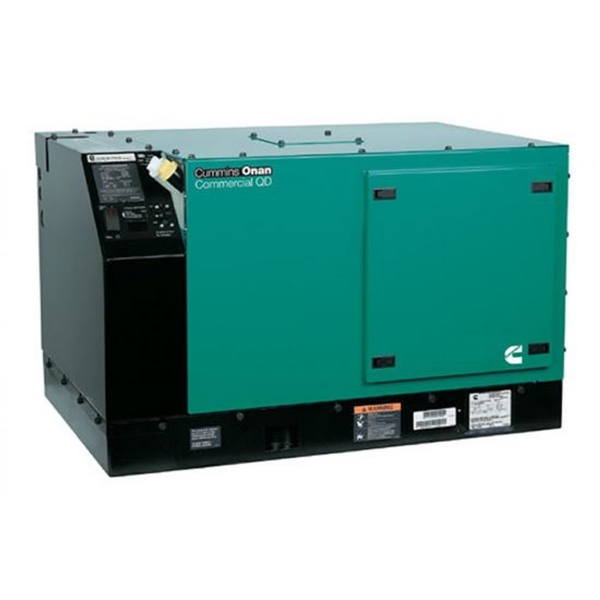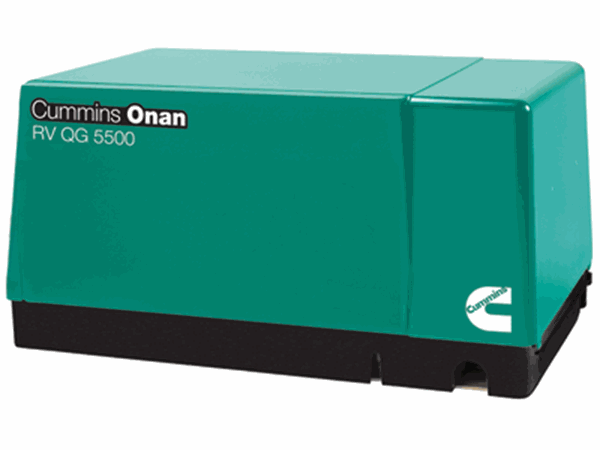 Onan RV Generators
Onan is the leader in reliable power on the road. We here at Yakima Generator have teamed up with Cummins Onan to offer the full line of RV and Commercial generators for motorized or towable RV applications. We are an authorized sales and service center for Cummins Onan RV generators
Cummins offers the widest lineup of RV generators in the industry, period. Featuring gasoline, LP and diesel units, only Cummins offers generators designed specially for all motorized and towable RV applications – designed for quiet operation, compact configuration and easy servicing.
Each RV generator provides the power required by appliances – from toasters to laptop computers.
Compact configuration means more room for gear.
Quality construction reduces noise and vibration.
Smaller, lighter, quieter and better for RV use.
RV Generators – The Leader in Reliable Power on the Road
Cummins Onan RV Quiet Gasoline Product Line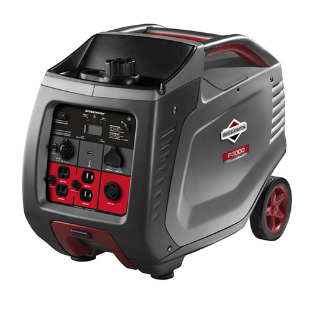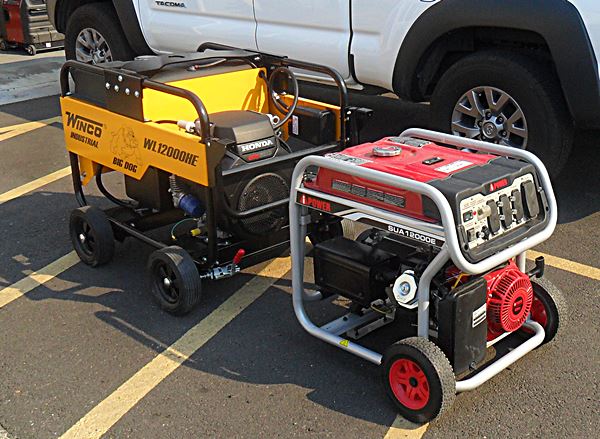 All Portable Generators are not created equal. Pictured above are 2 – 12000 watt max generators.  
The Winco WL12000HE/L 10800 continuous watt and 12kw surge watts. Load tested and verified.
The smaller unit is a 12000 single cylinder china import unit, unit suggests it is a 12 kw unit, fine print 8KW continuous and 9KW surge. We load tested 6500 continuous and at 8 kw it started falling on it's face. Consumer beware!!   
Winco "Big Dog" Commercial Portable Generators
Here at Yakima Generator we service what we sell. We carry Winco, and Briggs and Stratton portable generators.
Portable generators are great. They are for multiple uses, from camping on the weekend to powering your skill saw and even used as a power source for your home during power outages.  
We carry a wide selection of generators at our Yakima store. 
Winco, Since 1927 have been suppling industrial and construction grade generators, we currently stock the DP3000 and WL12000HE  both generators have the GX honda engines. 
PowerSmart Series™ Inverter generators are small and quite, great for camping, RVing, or tailgating.  
When you buy a portable generator from us, we assemble, start and test them so there are no problems when you need it.